Santa's for Garden Centres – Case Study
We have worked closely with one of the biggest garden centres in Britain for over three years now, and each year their Christmas event gets bigger, with more Children walking through Santa's grotto door. They have eight Santa's on Rotation per day and on the week before Christmas they have Santa's from 9am – 9pm.
So how did we staff so many Santa's?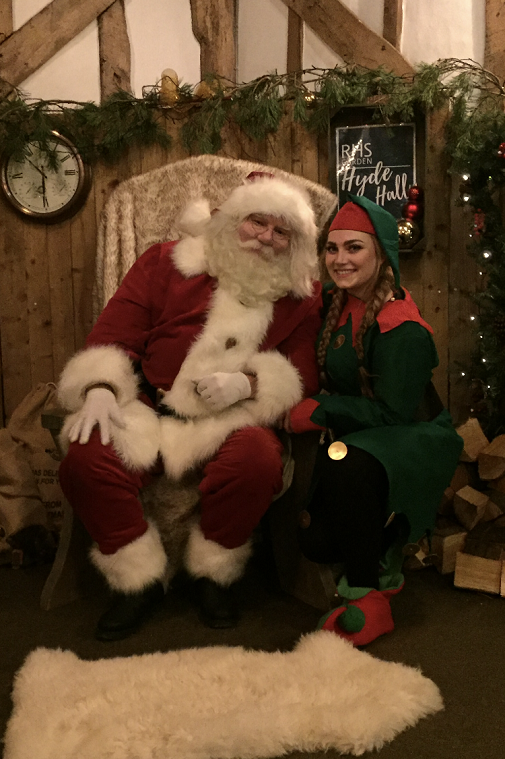 To ensure the event was a great success our Christmas Team worked closely with the garden centre, helping us understand their full Christmas wish list. They were planning on a more interactive experience for the children with craft stalls and TV's installed into the grotto. Once we grasped what was required, we put on our Little Helpers hats and got to work.
We firstly made a schedule tailored around the client's requirements, meeting all the time slots and number of Santa's required. Meanwhile, we also incorporated days off for the Santa's to put their feet up and have some mince pies, this enables Santa's to maintain the cheerful energy levels throughout the campaign.
Once a schedule was designed, we started searching for the correct Santa's for the event as part of the casting, DBS Chekcs and interviewing stage. Over the years we have built up great relationships with our Santa's, some of which having worked with us for over 10 years – this knowledge and understanding helped us hand pick the best Santa's for this event.
The final wrapping…
Finally, once the Santa's were picked to be booked, the Christmas Team provided a full brief to the Santa, this includes a written brief and a phone brief (even the naughty and nice list) – as the Santa's can visit lots of different places over the season.
The client had another successful year, there was lots of presents handed out and festive laughter. fantastic feedback from customers who attended (lots of new customers too!). To see a small selection of our Santa performers click here!