Hire a Santa in Coventry
There are festive events of all kinds held across Coventry every year and to add that extra touch of magic and festive cheer, an appearance by Father Christmas is a must.
Hiring a professional Santa, along with other festive performers, is a great way of making more of your event.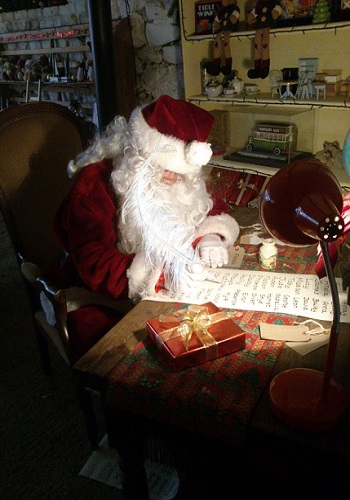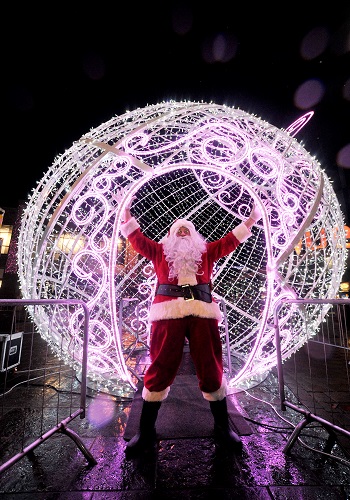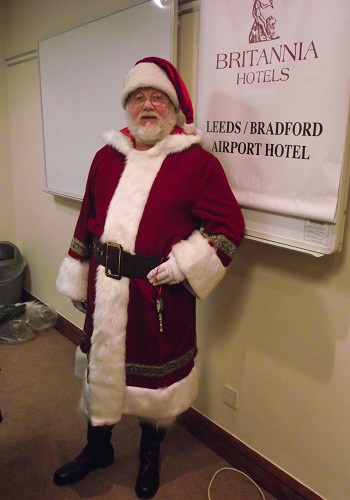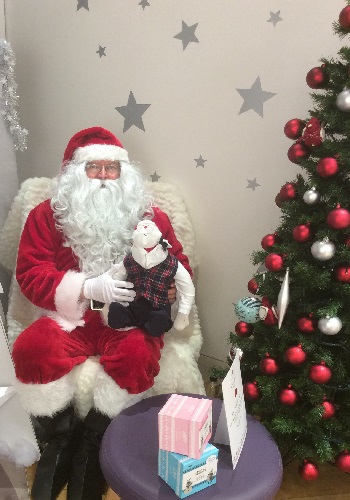 Why hire a Santa?
Our Santas are all seasoned performers who have undergone rigorous training at our Santa School of Excellence so that they can accurately mimic the Man in Red himself.
The professionalism of our Santas is never in doubt either. Trained and experienced, they are also fully vetted via the Disclosure and Barring Service (DBS), giving you peace of mind that when working with children and vulnerable adults, you have hired a Santa who really knows how to make the most of the occasion for everybody.
Hiring a Santa for your Coventry event adds the sparkle and hint of mystery that so many children and adults associate with this time of year.
What kind of festive events in Coventry can you hire Santa for?
The answer is simple – any festive event that would benefit from the appearance of Santa in his instantly recognisable red suit!
These are just a flavour of the events in Coventry and across the UK where we have supplied professional Santas for hire:
Photoshoots and PR stunts

Private parties

Festive weddings in Coventry and festive proposals too

Corporate events and Christmas office parties

Festive events at day nurseries, schools and colleges too

Special in-store promotions where Father Christmas makes a surprise entrances

Christmas grottos in Coventry shopping centres and other venues

Charity visits and events

Home visits

Christmas fairs

Events at nursing homes, rest homes, hospices and community groups

Special bespoke events including Breakfast or Tea with Santa

Any event across Coventry!
Why choose Hire a Santa?
At Hire a Santa, we can be relied upon to provide professional hire a Santas for events in Coventry and all across the UK. We have a reputation for:
Professionalism – trained and briefed, our Santas and festive performers are professional every step of the way, no matter what the event.
Performance – every Santa hired through us will give an amazing performance that enthrals everyone. You'd be amazed at just how many people fall under his spell…
Passionate – performance and professionalism are all well and good but without a passion for all things Christmas, it falls flat. Our Santas believe in the magic of Christmas and are passionate about spreading the goodwill and cheer of the festive season.
We are the best hire a Santa agency for ALL Coventry events
No matter what the festive event in Coventry is, we have local, professional Santa performers ready to make it extra special.
As well as Santa, why not consider hiring elves and Mother Christmas too? With competitive rates and brilliant service, booking your professional Santa for hire in Coventry is super easy.
Open all year round, it's never too early to book your Santa so call us on 0844 800 0071 or use the contact form to contact the Bookings Teams today!