Hire a Santa in Essex
Whether your festive party is in Basildon or you are hosting a corporate Christmas event in Clacton on Sea, we have local, professional Santas and festive performers who will add that extra touch of Christmas magic and sparkle.
Why hire a Santa for an Essex event?
Christmas is a magic time. Twinkling lights, mulled wine, gifts and a sense of goodwill bring us together at Christmas.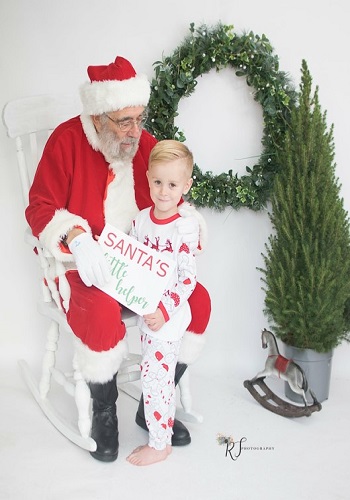 The man in the Red Suit is a character who, over the centuries, has morphed from a man dressed in blue from a German Christmas story to a character recognised across the globe for his big white beard, famous bright red suit and of course, the booming ho-ho-ho he gives to announce his arrival.
Hiring a professional Santa in Essex is not just for kids, but for everyone of all ages. A professional performer brings so much to a festive event. You won't regret hiring a Santa, or Mother Christmas or the elves who can accompany him to give out gifts, to make the event truly spectacular.
Book a Santa for any Christmas event
We have been providing Santas for events across Essex for a number of years. Our professional festive performers can attend any event but may include occasions such as;
• Christmas charity events in
Essex
• Grottos at
shopping centres
, gardening centres, community events and more (short and long term bookings welcome!)
• Christmas fairs and open days at children's nurseries, schools and colleges
• Festive
weddings and birthday
parties
• Home visits and private Christmas parties
• Corporate festive events including the office Christmas party
• Tea with Santa events and Breakfast with Santa too!
• Nursing home and rest home visits
• Instore festive promotions
• Photo shoots and marketing materials
• And more!
Why 'Hire a Santa'?
There are many reasons why hiring festive performers from us will see your event in Essex stand out from all the others…
• Professional performers – all our Santas and supporting festive characters are actors. As seasoned performers, they understand how to interact with people and entice a crowd.
• Safe and appropriate – with full, clear and current DBS checks, all our performers are trained to interact with everyone, no matter what age group, appropriately, including children and vulnerable adults.
• Established – as an established agency, we know what makes a difference to an event: it is a professional Santa turning up early and fully briefed as to their role at the Christmas event in Essex.
• Professional – everything we do is to the highest of standards and specifications. Costumes are professionally made with Santa looking the part in a red suit that is tailored made. Everything about our festive performers is exceptional, from their performance to the costumes they wear.
Book your Santa today!
Simply complete the form below giving us more details of your Christmas event in Essex or call us on 0844 800. Open all year round, you can book your Santa for the coming festive season right now!