Hire a Santa in Edinburgh
A magnificent city, Edinburgh plays host to many public and private Christmas parties and events. From Christmas fairs to festive food events, to corporate parties and private celebrations, not festive event is complete without the Man in the Red Suit making an appearance. And that's why event organisers turn to use to hire a Santa in Edinburgh.
Why hire a Santa for an event in Edinburgh?
If there is one thing that a professional Santa performer does, it is to spread a little extra sprinkling of Christmas magic. We love Christmas and we are passionate about supplying professional Santas and festive performers for any event, spreading awe and wonder to children and adults alike.
That why we take pride in all of our Santas and why they are highly trained and experienced performers. With so many festive events in Edinburgh, attracting people to attend yours is tough but with the promise of meeting Santa, who can resist?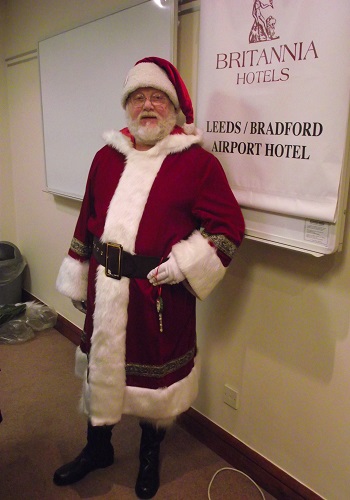 Which events can you hire Santa for?
You can hire a Santa for any festive event in Edinburgh. These are just a flavour of the events we have worked on since Hire a Santa started many years ago;
• Christmas grottos at Christmas fairs, shopping centres, plant nurseries and more
• Children's parties
• School Christmas fairs
• Parties at children's nurseries, schools, colleges
• Community festive events in Edinburgh
• Christmas markets, food festivals and other retail opportunities
• Instore promotions
• Corporate events, including the office party!
• Christmas weddings and festive engagements
• Private Christmas parties
• Birthday parties at Christmas time
• Home visits
• Charity events
• Hospice, nursing homes and care home visits
• Any festive occasion where you need the presence of Santa to make it the go-to festive event!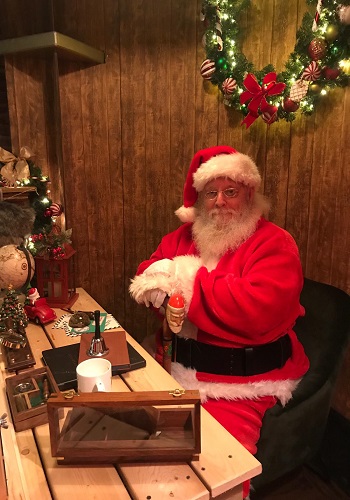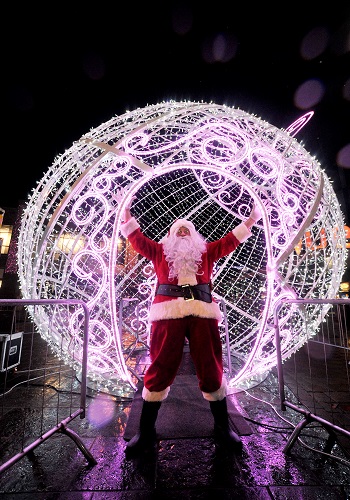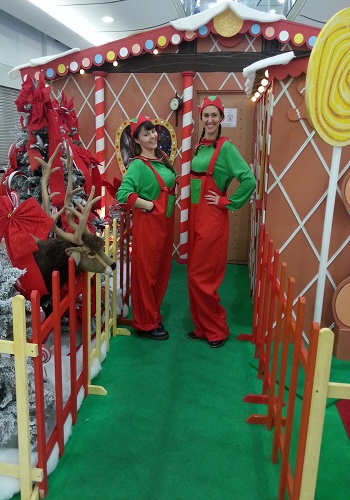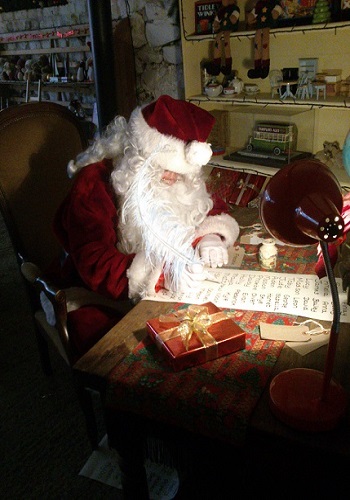 Why turn to Hire a Santa?
There are many reasons why you should turn to Hire a Santa…
• Established – we have been supplying professional Santas, elves and Mother Christmases for private and public events across the UK for many years.
• Experienced and trained – all our performers are not only gifted but trained. That means they know how to put on a good performance that enthrals and bewitches!
• Appropriate – all our Santas and performers are DBS checked, the equivalent of Disclosure Scotland.
• Magic – from the costumes to their actions, everything about our professional Santas is designed to enthral and wow your audience. What could be better?
Hire your Santa in Edinburgh today!
Open all year round, our booking team of elves are here to take your call and provide you with a no-obligation quote for hiring Santa in Edinburgh. With festive performers across the country, we have the local Santa you need!
Book Santa for your Edinburgh events any time of the year by completing the contact form below or calling us on 0844 800 0071.